Working from home: a social experiment for the books.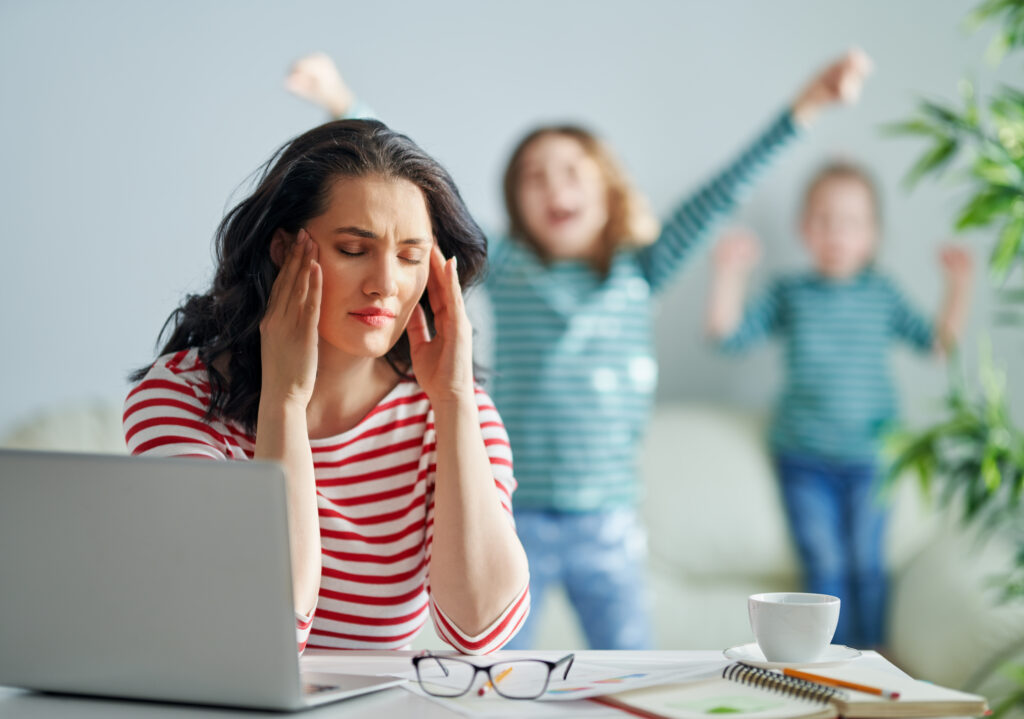 Ten days ago, 'working from home,' was somewhat of a luxury.  I could draft papers, take calls, and do my job from my couch.  I could do laundry in between tasks.  I could be in pajamas and have no makeup on and when I wasn't typing or talking, there was absolute silence.  My husband was at work.  My kids were at school.  And I would be more productive and focused than I could be even at the office.
Fast forward to today.  I spent all last week 'working from home.'  This past Sunday, the 'Sunday scaries' were more real than ever.  We've embarked on week 2 of this quarantine life, and I cannot help but perpetually wonder how much longer can we do this?
I've always been very honest in acknowledging that I wouldn't be a good stay-at-home mom.  That's no secret.  However, now I am not only a stay-at-home mom, balancing the kids from wake-up to bed-time, but I am also still a full-time employee, fielding emails and phone calls from clients, dealing with court deadlines and people in real life crisis.  I am also a short order cook- I am on duty for breakfast, lunch, and dinner.  I have never run my dishwasher so much in my life.  I am on duty for school, art, and playtime, while simultaneously available 'at all times' for clients- who are already going through the worst times in their lives and now doing so amid a global crisis.
My husband is on an alternating workday schedule (even as of today, as he's considered an essential employee).  On the days we're both home, you think it'd be a little easier.  But it's not.  We both have conference calls scheduled for 9am.  How do we decide who is going to multi-task the conference call while simultaneously keeping our one-year-old from climbing our walls (literally)?   We also both have emails and documents that have to be submitted by noon.  How do we divvy up the responsibility of making sure our kids are fed and clean and stimulated while also making sure our work product is well-done and accurate?  How do we decide who gets to work out of our home office (a desk in our bedroom) and who gets to work out of less conventional spot (ie, our bathroom)? 
It's no longer a matter of getting through the day.  The hours now come in ebbs and flows.  In any given moment, I can be the world's greatest mom, chef, or homeschool teacher, or I can be stressed, irritable, and overwhelmed by it all.
I am so grateful for all the lists of virtual opportunities out there for the children.  Art projects, field trips, exercise classes, and learning programs- all at our fingertips.  I know that we are all so fortunate to have access to these tools, and that this quarantine isn't that bad.  I get it.  But if I'm being honest, I'm so overwhelmed by all of the choices and the options and seeing all of the content from my friends who are totally nailing this homeschooling gig, that I am like a deer in headlights.  I already am juggling all of the balls, and now I need to figure out how to enrich my kids' educational experiences— while working as if no such challenges exist.
Clients are apologizing to me for having their kids in the background of calls. Of course, I understand.  But I can't help but feel like I have to keep my microphone on mute for fear that they will think my kids in the background are some kind of distraction from the task at hand. 
Our lives are upside down.  The kids can't go to school.  They can't go to parks.  I haven't put on heels in a week.  Yet my job (and the jobs of so many of us) continue on as if we shouldn't skip a beat.  I used to believe I was living in a pressure cooker- but this quarantined work from home life gives it a whole new meaning. 
But here's the thing.  My family is healthy.  (knock on wood).  I am not on the front lines of this- as a nurse or a grocery store employee or even the delivery people who are working overtime to bring our essentials to our doorstep.  My homeschool work product will look nothing like what I am seeing on social media or Pinterest, but my kids will be just fine.  They might have more screen time and pizza than I'd like- and in fact at this very moment, my daughter is dancing on my kitchen table (which is definitely a safety hazard of sorts), but they'll be fine.   
While this is a global pandemic, it is also a social experiment FOR THE BOOKS.  Literally, this will go down in history.  And we will come out on the other side of it.  Eventually.  Until then, I'll be working from home.