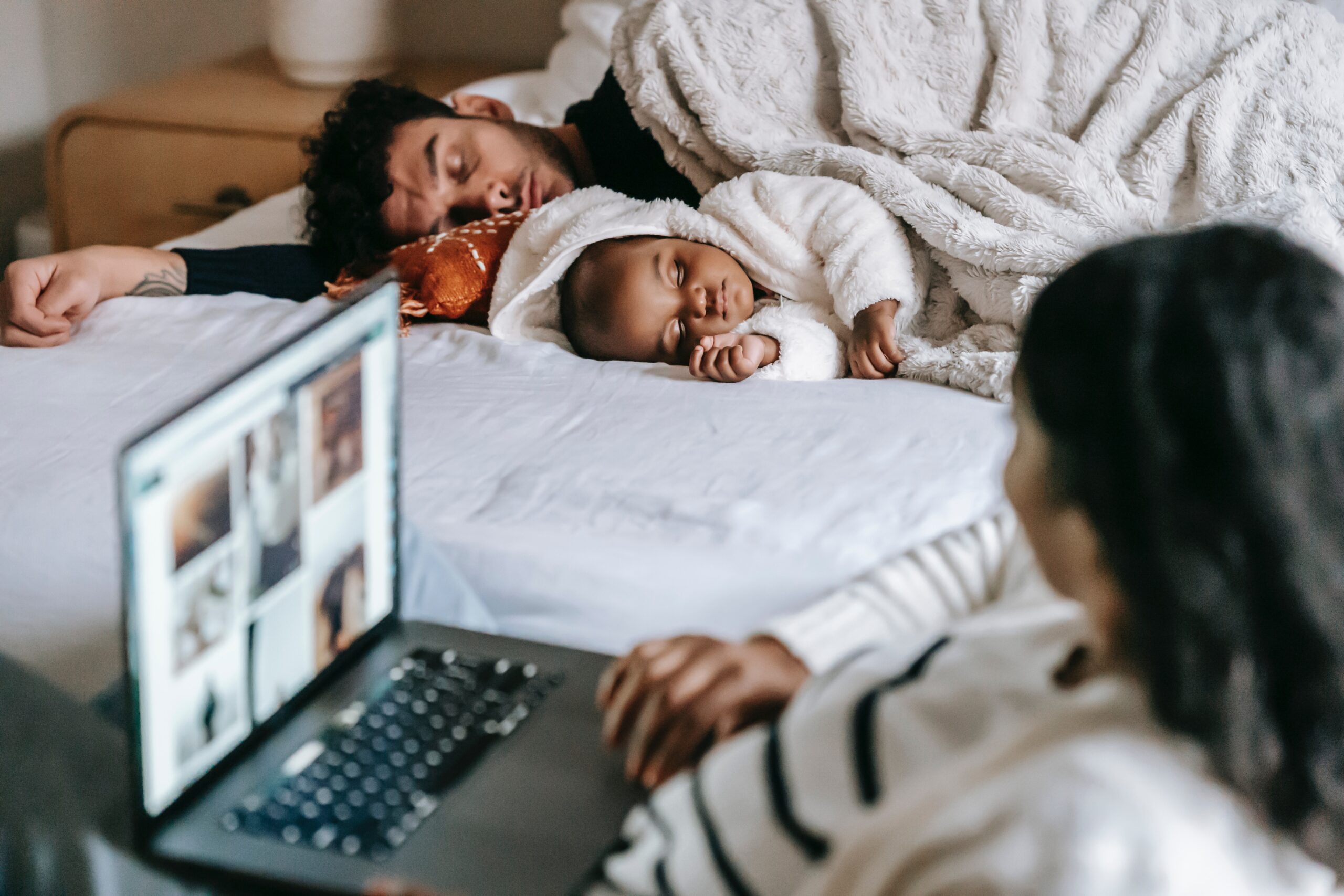 How true is this?! And today, this was far too relatable.
On average, I miss Brielle's bedtime once per week. Those days I feel the most guilty. Fortunately, I know she is in great hands with either my husband or sometimes our nanny (on the few occasions when both my husband and I have to work late on the same night), but I still feel terrible not getting in some snuggles with her before she hits the hay. I often try to make up for that guilt by making extra time for her on other days.
Today I was "not so busy" at work, so I left the office at 4:00 p.m. and went home to be with Brielle for a few extra hours in the day. First, I felt guilty just for leaving work early. I know I took a job with flexibility to be able to do exactly this, but I still felt "bad," knowing it was before the close of business. Nonetheless, I pushed through that wave of guilt and went home. Brielle was elated to see me. First wave of guilt forgotten. One hour into our mommy/daughter play date, and a colleague emails that she needs help on a project which needs to be done immediately. Again, I am feeling guilty. I am not at work to be the team player I want to be. I put on Mickey Mouse, and I turn to my computer and attempt to help with the colleague's project. Now I am feeling guilty because I did not run home early just to put Brielle in front of a TV. She could have continued her day with our nanny and her play group. I give a solid 45 minutes to my colleague's project, and I go back to Brielle. Another wave of guilt over- although I know I did not give my all to my colleague, and I certainly didn't do my best for Brielle.
Now it's nearing dinner time. Despite the fact that I was home three hours earlier than usual, I do not have a gourmet toddler-approved meal waiting for my daughter (I don't even have an adult desired meal planned for me and my husband). Instead, I have the usual options- nearly all of which are some form of "heat and serve." I'm feeling bad that again Brielle is eating [oven baked, all natural, organic, blah blah] chicken nuggets and [organic, low sodium, but still from a box] broccoli tots. When will I ever cook those recipes I so often bookmark? Is my kid going to know that mommy is actually a good cook? If I can't get a real meal on the table when I am home early, when will it ever get done? Despite my internal struggle, Brielle is happy, eats her meal without hesitation, and she even seems to enjoy it—this trifecta is a huge win in my book. We move on to bath time, during which I see another email come through. A client asking for an immediate response. I cannot focus on replying to her email because I have to focus on making sure my kid gets her bath without incident. While I'm toweling Brielle off and getting her in her PJs, I'm drafting a reply to my client in my head. While Brielle picks out some books to read, I grab my phone and quickly type the mentally drafted response to the client. I go back to focusing on Brielle, though while I'm reading to her, I'm thinking of other ideas to give my client. This is a constant struggle, and despite my best attempts, I cannot figure out how to give 100% to my job while simultaneously giving 100% to my daughter—and as an aside, how to also give 100% to my husband, my friends, and the rest of my family.
I'm so tired of feeling bad.
Fortunately, my 15-month-old is seemingly happy and even if some of her meals are not homemade, she is well-fed. Simultaneously, my job is flourishing. So in theory, I have to be doing something right, right? I cannot continue to feel guilty for every move I make in a day. I spend more time worrying over whether I'm messing it all up than I do actually embracing and enjoying the little moments.
I'm taking a stand. The mom-guilt must go. Whatever we are doing with our time, we are doing our best, and that has to be good enough. We may be screwing some things up, but we are doing a lot of things right.